Rogue – Nude Scenes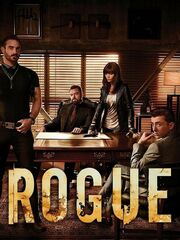 Grace, a morally and emotionally-conflicted undercover detective, is tormented by the possibility that her own actions contributed to her son's death. Grace's search for the truth is further complicated by her forbidden relationship with Jimmy, the crime boss who may have played a hand in the crime.
New Nude Videos from Rogue
Discover sexy and nude scenes from Rogue on qceleb. This show have 8 videos on the site. You can find boobs, butt, full frontal, lesbian, see-through and sex scenes with Thandie Newton, Kira Clavell, Bianca Lawson, Cindy Sampson, Ashley Greene, Zibby Allen, Leah Gibson, Tasya Teles there.