Lorna's Silence – Nude Scenes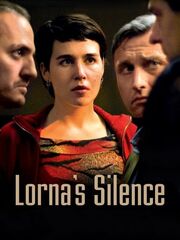 Lorna is a young Albanian woman in a marriage of convenience with a heroin addict, Claudy. Just as Lorna is about to be granted Belgian citizenship, Claudy finds the strength to detox; this presents a problem not only for Lorna, but for the criminal who brokered the deal.
New Nude Videos from Lorna's Silence
Discover sexy and nude scenes from Lorna's Silence on qceleb. This movie have 1 video on the site. You can find boobs, butt, pussy, full frontal and sex scenes with Arta Dobroshi there.