Einstein (Series) – Nude Scenes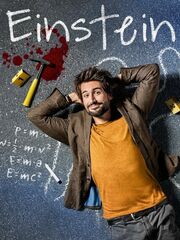 Felix Winterberg is the great-great-grandson of the famous Albert Einstein and himself a recognized physics genius. Because of a deadly hereditary disease, the brilliant researcher only has a few years left - which he wants to make as labor-intensive as possible thanks to various illegal stimulants.
New Nude Videos from Einstein (Series)
Discover sexy and nude scenes from Einstein (Series) on qceleb. This show have 4 videos on the site. You can find boobs, butt, side boob, striptease, nip slip and sex scenes with Amrei Haardt, Suzan Anbeh, Maike Johanna Reuter, Dagny Dewath there.