Banshee – Nude Scenes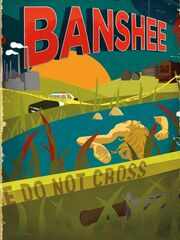 Banshee is an American drama television series set in a small town in Pennsylvania Amish country and features an enigmatic ex-con posing as a murdered sheriff who imposes his own brand of justice while also cooking up plans that serve his own interests.
New Nude Videos from Banshee
Discover sexy and nude scenes from Banshee on qceleb. This show have 14 videos on the site. You can find boobs, butt, cleavage, bikini, side boob, lingerie, see-through, striptease and sex scenes with Lili Simmons, Ivana Milicevic, Trieste Kelly Dunn, Daniella Short, Baby Norman, Odette Annable, Maya Gilbert, Laura Bella Parry, Casey LaBow there.